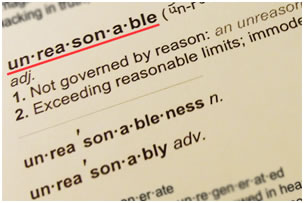 "The reasonable man adapts himself to the world; the unreasonable one persists in trying to adapt the world to himself. Therefore all progress depends on the unreasonable man."
George Bernard Shaw, Irish Playwright, Co-founder, London School of Economics
Entrepreneurs must be unreasonable in order to dismiss the status quo and create novel solutions. However, an irrational lack of reasonableness will sabotage an entrepreneur's efforts.
In the following video, I explain how emerging entrepreneurs can develop the confidence, courage and conviction necessary to know where and when it is appropriate to be unreasonable.
If you haven't already subscribed yet, subscribe now for free weekly Infochachkie articles!
After some brief introductory remarks, I explore the Three C's of Wealth Creation: Confidence, Courage and Conviction, starting at the 50 second mark. I gave this talk was given to perspective and current UC Santa Barbara students, hence my references to UCSB's Technology Management Program (TMP). You may want to run the video in the background and listen to it while you remain otherwise productive.
Additional thoughts below:
Confidence
"Confidence comes not from always being right but from not fearing to be wrong." 
Peter T. Mcintyre, Philosopher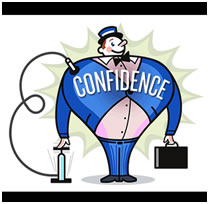 Entrepreneurs who have no basis for their confidence are doom to failure. Unbridled confidence is often a sign of someone who is lacking the Whole Package. Self-aware entrepreneurs base their confidence on their experiences, including their various Mini-ventures.
Similar to a musician, entrepreneurial skills are honed and refined over time by putting them into practice. Legitimate entrepreneurial confidence is derived from one's ability to execute, just as a musician gain self-assurance by practicing their instrument.
Courage
"Courage is not the absence of fear but rather the judgment that something else is more important than fear."
Ambrose Redmoon, American Writer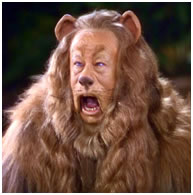 Once a foundation of confidence is established, the next step is to develop an appropriate level of courage. One way to enhance your bravado is to demystify entrepreneurial success.
You can do this by speaking with successful entrepreneurs and asking them to elaborate on their failures, as well as their successes. You should also ask them to recall their mindset early in their careers and why they made the various decisions which eventually resulted in their success. In most cases, you will find that although they made numerous mistakes along the way, they learned from each misstep and quickly adapted to the ramifications of their decisions. You can also read about the trials and tribulations of successful entrepreneurs, but as I note in Why Business Books Suck, most such books focus on the protagonists' successes and either omit or downplay their failures.
Quora, LinkedIn, Twitter, etc. provide emerging entrepreneurs with an unprecedented ability to establish a rapport with successful entrepreneurs. If you properly take advantage of these forums, you will find that success is not "something that happens to other people." Success happens to people who have the confidence and courage to remain focused on achieving success, as described more fully in The Myth Of The Epiphany.
Conviction
"A man of conviction is often more to be desired than a man of experience."
Curt Siodmak, American Screenwriter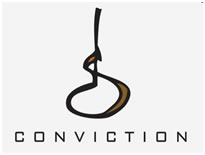 Unreasonable entrepreneurs make enemies, cause waves and generally disrupt conventional norms. Such behavior disturbs most people, especially those who have something to lose.
As noted in What If?, entrepreneurs invariably face a variety of Dream Killers. These folks range from the bitter to the well-intentioned. However, in each case, they attempt to persuade the entrepreneur to abandon their unreasonable quest and become an ATM Operator. It takes tremendous conviction to thwart the Dream Killers.
Wealth Creation Is Not About Greed
From about 4:20 in the video, I make the distinction that wealth creation is not simply about piling as much money as possible into one's bank account. True success is measured by one's contentment, which is often derived from the following factors:
Balance – truly successful people have a loving cadre of family and friends with whom they share their monetary success. Financial success is a hollow victory if it is coupled with personal failure. Balance involves allocating sufficient time to your family, romantic and platonic relationships, such that each flourishes. The unconditional support of friends and family will bolster your confidence, courage and conviction.
Years ago, I was driving home from one of my startups late one night when I saw a huge meteor arc majestically across the ocean. Even though it was an incredible sight, it was somewhat unfulfilling as I had no one with whom I could share the thrill. Focusing solely on your professional success is similar to going on an epic vacation alone. At every picturesque spot, I would feel the urge to turn to the nearest stranger and say, "Wow. Isn't this incredible?" This desire to share life's experiences may not be universal, but it is valued by most people.
Giving Back – economic success entails a responsibility to assist others. Such contributions can manifest themselves in the form of time or money. Most emerging entrepreneurs have little time to devote to philanthropic endeavors. However, as their adVentures mature, they can encourage employees to take time off to assist non-profit initiatives. Once they achieve monetary success, successful entrepreneurs have more time and money to smooth the path for those who are less fortunate.
Doing Well By Doing Good – as noted in Time Wounds All Heels, honesty is a common trait among successful serial entrepreneurs. Wealth is most easily created by delivering a clearly communicated value prop to well-informed, willing buyers. Deception and fraud might lead to near-term gains, but long-term business models are never based on dishonesty.
Unreasonably Successful
Emerging entrepreneurs who develop the necessary confidence, courage and conviction will find that their unreasonable view of the world will eventually become the norm if they stand firm on the Three C's of Wealth Creation.
Share and Enjoy